World wind energy production - 2007
1 -
2 -
3 -
4 -
5 -
6 -
7 -
8 -
9 -
10 -
11 -
12 -
13 -
14 -
15 -
16 -
17 -
18 -
19 -
20 -
21 -
22 -
23 -
24 -
25 -
26 -
27 -
28 -
29 -
30 -
Allemagne
USA
Spain
India
China
Denmark
Italy
France
United Kingdom
Portugal
Canada
Holland
Japan
Austria
Greece
Australia
Ireland
Sweden
Norway
New Zealand
Egypt
Belgium
Taiwan
Poland
Brazil
South Korea
Turkey
Czech Republic
Morocco
Finland
22.247 MW
16.819 MW
15.145 MW
7.850 MW
5.899 MW
3.125 MW
2.726 MW
2.455 MW
2.389 MW
2.130 MW
1.846 MW
1.747 MW
1.538 MW
982 MW
871 MW
824 MW
805 MW
788 MW
339 MW
322 MW
310 MW
287 MW
282 MW
276 MW
247 MW
191 MW
146 MW
116 MW
114 MW
110 MW






Minix - an answer to energy efficiency


I can assure you, this is not the name of this free software familiar to scientists whose name was created from a merger of two words: mph nimes and U/nix Andrew S. Tanenbaum, or even a new character's last film "Asterix /Obelix at the Olympic Games", but simply a contraction of three images:a minimum, "i", and "x".
The "i" means induction, training of a fluid by another fluid commonly called vortex,
The "x" is the drive letter of drag, resulting in this vortex, which opposes force in the advancement offset by traction / propulsion. In the case of an airplane, only the wings are affected by this problem (33% of the total drag) hand in the case of a wind turbine is the comprehensiveness of the blades is concerned.
At last results: total aircraft 6%, 18% only wings aircraft and 14% for blades wind turbines.




When you think vortex you always think of something very powerful like cyclones, hurricanes, storms, tornadoes and typhoons that are ravage wherever they go. In the field of water these are also commonly known as vortex whirls or malstroms sailors. All this boils down to whenever a vacuum is created especially in the air a few times it leaves indelible traces. The one who interests us is a vortex of the wing or blades manufactured by us.
The creation of the marginal wing-tip vortex or blade is necessarily caused by three pressures. The first is the element in which the wing moves (air pressure local) the second and third are caused by the
passage of the first on the top and underside of the wing (depression and overpressure) giving a lift with a positive incidence. As nature abhors a vacuum, these two pressures want to join because of opposite density and the fact that the wing ahead, "self-feeding" in a very dense spiral motion starting from the trailing edge, which then relaxes far downstream.



Aeronautical gains of Minix


The Minix has a cylindrical shape and compact whose entry to the leading edge resembles a goose feather cut. It is followed by slot (s) helical (s) along its entire length.
With a little gross wing area (full surface in contact with the fluid), twice as light as a winglet, his attachment to the wing tip is very simple, inexpensive, and the total weight of its attachment added to the device should not exceed 1/3 of a fixation current standard.
Given its shape, as compared to cutting efforts roll / yaw, slip, slide and other areas of flight, the reader will have no difficulty in understanding and imagining an airplane that would be equipped. The Minix becomes so important when we talk about pollution, safety or economy, in fact, currently the parking transport aircraft represents about 20,000 copies in the world, more than 2,5 billion passengers are planned in and 2010 on pollution, 8% of the world's oil consumption in 2006, multiplied by three gives you tonnes of CO2!
A study was made by David Anderson, Director of Boeing commercial service, that is in gallons fuel per year, 1% drag on each type of aircraft group (conversion liters, tons and CO2 were calculated and then added for a better reality of pollution):
BOEING 747 = 100.000 gallons = 378.541 litres = 302,8 T x 3,1 = 938,6 T de CO2
BOEING 777 = 70.000 gallons = 264.978 litres = 211,9 T x 3,1 = 656,8 T de CO2
BOEING 767 = 30.000 gallons = 113.562 litres = 90,8 T x 3,1 = 281,4 T de CO2
BOEING 757 = 25.000 gallons = 94.635 litres = 75,7 T x 3,1 = 234,6 T de CO2
BOEING 727 = 30.000 gallons = 113.562 litres = 90,8 T x 3,1 = 281,4 T de CO2
BOEING 737 = 15.000 gallons = 56.781 litres = 45,4 T x 3,1 = 140,7 T de CO2

According to the latest defence Aerospace & News Headlines "24300 planes add are expected by the next 20 years! Utopia! We can all increase… Except increase the diameter of our dear planet! The excitement of this machine to make money and make their flight hours begins to give vertigo. How do I solve this problem of unique demographics? Halting aerial traffic… It is almost impossible, the increasing curve is 5% cumulative annual and transportation by air has become commonplace. Side so much so that it is possible to make a trip to the other of Europe for only 30 €…
In any scenario Minix can make life more enjoyable for our present and future pilots by providing greater security for routing (AWY) and the protection zones for the climb and descent of the aircraft to the airport (TMA) area where the concentration of air traffic is highest.
You should know that a kilo of kerosene produces 3.1 Kg CO2. The Minix technology already makes to in final testing 6% gains at Mach 0.8 (speed commonly used by transport aircraft). 2008 will give rise to new tests on a new and improved Minix with hopefully even better results on the increase in the lift to drag (L/D) ratio and the total decrease in the vortex. With or without oil this device can also contribute to sustainable development by reducing the rate of CO2 focusing on the area of renewable energy such as wind turbine or submarine hydro turbines, an area which has the advantage of operating without the influence of certain drag types that affect aircraft.



Gains of Minix on wind turbine energy


How manufactures can use Minix technology for increasing energy output ?
Taking the example of kerosene aircraft, the gain autonomy % = gain drag % for a parallel shift in relative wind ie that the aircraft moves by itself in a fluid air, almost inert. Wind is different, there is no relative wind, but a real wind blowing perpendicular to the wings (blades) and not parallel. In the first case the wind is relative while on the other the wind is active.
In both cases we use profiles, either wing or blades with different equations but the result is the same:
The drag is represented by a vortex and the Minix technology works the same way.
The last Minix testing in March 2008 on a standard wind turbine gave very encouraging results. The old version gives 7 to 14% of earnings for low speeds at speeds of 10m/s. Recent improvements on the design are expected to reach nearly 20% gain max!
The percentage gain with Minix on wind turbine blades is reflected in the following manner :
- Economise material for the manufacture of the blades
- Lower wind start up speed
- Noise reduction
- Energy efficiency constant throughout the year in proportion to the% gain.
- Installation and selection of farms on site easier and more numerous
- Reduction of noise levels for sea-life in the North Sea.
- Legal issues reduced with ecologist associations
- Installation of Minix can be done by "rétrofits", ie they can easily equip old wind turbines already on site, by sectioning off the tip.




Forecast of the wind energy to 2010


Bonn / Buenos Aires / Cape Town / Melbourne / New Delhi (WWEA) - Wind energy has continued its dynamic growth in the world in the year 2006. 14,900 MW have been added in the past year in summing up an installed capacity of 73,904 MW by the end of December 2006. The capacity is equivalent to adding a growth rate of 25%, compared with 24% in 2005. The currently installed wind capacity generates over 1% of world consumption of electricity.
Based on the accelerated development, WWEA increased its forecast for 2010 and now expects to install 160000 MW by the end of 2010.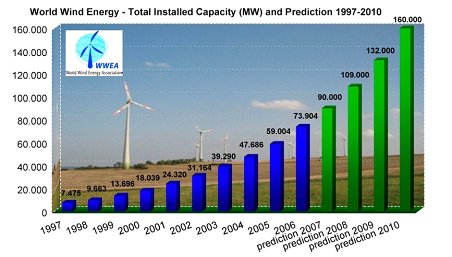 Minix gains on other applications


The vortex in the air, cavitation in the water, 14 applications are possible with this technology. Minix can equip wind turbine submarine, rudders, stabilizers boat control surfaces depths submarines, the hydrofoils, the ailerons, the rotor system LIPP, ect…
Minix also works on the race cars F1 reverse positioned at the front and rear wingtip, giving a lift and a contrary progress faster in proportion to its speed. The result is increased downforce for the car with less drag therefore faster.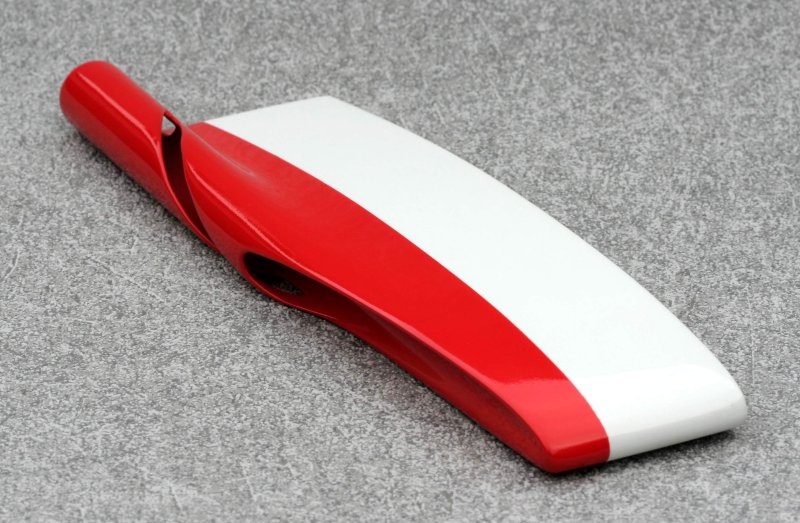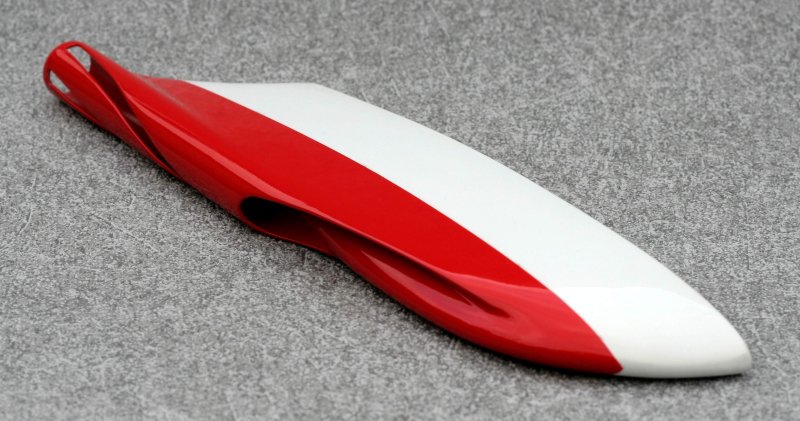 Minix Cleantuesday Eolien
par aciddtic21
Conference All Energy Show Aberdeen 2009